I'm Arnold Ferrier
Bespoke Personal & Business Coaching
You speak. I listen. We create. Your life transforms.
Helping outwardly successful leaders tame their inner critic to achieve personal and professional growth.
Personal Coaching
1:1 Deep coaching to breakthrough limitations and create extraordinary change.
The Incubator
Bespoke 1:1 coaching programme designed exclusively for new and ambitious coaches.
My Coaching Approach
​Unlike traditional coaching that follows a prescriptive program, my approach is tailor made to you.  My gift is to help ordinary people achieve the extraordinary. To do things they haven't done before. I specialise in taking entrepreneurs and high achievers to next level success through identifying shifts in perspective and taking action consistently. My coaching is powerful, impactful and transformational. I love what I do.
Who Is My Coaching For?
My clients say, "imagine if we could do this?" and then they do it. Entrepreneurs and high achievers they are self-critical, sceptical, passionate, outwardly successful and open minded. They are curious, restless and relentless in their pursuit of being a better version of themselves. They are open to explore and reach for things they may believe are impossible, whilst admitting their shortcomings and fears. I'm privileged to learn so much from them.
Performance
You're brutally honest in your relentless pursuit of excellence
Leadership
Your integrity and leadership ability inspires trust and action
Wellbeing
You're balancing your resources with the challenges you face
Transition
You're managing change effectively, with clarity and intention
What's The Process Like?
Intense, deep and uncomfortable. Exhilarating, fulfilling and rewarding. Working with me isn't for the faint-hearted or uncommitted. No holds barred, our time together is sacred as we explore changes to the way you think, the way you feel and the way you perform. We'll uncover what's holding you back and preventing you from taking action as well as equipping you with everything you need to succeed, whilst being held accountable.
1. You're open to new possibilities
You understand that the most powerful coaching happens when you are open to new possibilities. You are willing to create space for the possibility that there's something you haven't learned yet that could make you even better. You are open to explore and reach for things that you currently believe are impossible.
2. You're fully present and engaged
You understand that coaching is most powerful when you show up fully present and engaged. You recognise this is your sacred time for deep transformation to occur and this is best done in a quiet area where interruptions are non-existent or extremely limited.
3. You bring the power
You understand that you bring the power to our coaching relationship. You are responsible for your actions, choices, thoughts and feelings. You do not expect your coach to do the work for you. You are not looking to your coach to be your hero or saviour; it is on you to create the success you want in your life.
4. You're human after all
You're willing to discover, confront and tell the truth about yourself. Whenever you catch yourself for not being genuine, real or authentic you will own your in-authenticity. You acknowledge that by saying what you believe your coach wants to hear will only dilute the process and the power of our work. You appreciate it's okay to feel vulnerable, nervous or scared, you're human after all. However, you commit to never let your fears, doubts, limiting beliefs or insecurities hold you back from taking the required action.
5. You value insight versus time
You understand that the value of your coaching is not about the time we spend together, but about the insights that you have and how you take action and APPLY them to your life.
Featured Coaching Packages
1:1 Personal Coaching
Fearless coaching that creates an extraordinary space for high achievers looking to unlock their potential, breakthrough limitations, accelerate growth and transform their world.
More Details
Platinum Coaching Agreement
100 hours (approx 12 months)
Gold Coaching Agreement
50 hours (approx 6 months)
Fire Starter Agreement
25 hours (approx 3 months)
Business Coaching
​Premier business coaching for entrepreneurs and leaders looking to get clarity, gain new perspectives and develop fresh ways of thinking to create exponential growth.
More Details
Exponential Growth Agreement:
100 hours (approx 12 months)
Performance Edge Agreement:
50 hours (approx 6 months)
Strategic Advantage Agreement:
25 hours (approx 3 months)
Sales Advantage Agreement:
25 hours (approx 3 months)
Ikigai – Your Reason for Being
A 2-hour life changing 1:1 session to discover your personal Ikigai – your reason for being. How to find your purpose and passion to bring meaning, happiness and joy to every day.
More Details
Convergence Agreement
Typically 2 hours
About Me
I am a thinker, a doer, a survivor and an unconditional listener. I'm able to help my clients define and achieve beyond what they thought was possible. Since I can remember, I've been obsessed with figuring out what makes the difference between those that do and those that dream.
My journey has been a roller coaster of incredible highs and catastrophic lows. From running my own multi-million pound business to going into liquidation in 2012, to establishing a highly successful consultancy and coaching practice I've lived life to the full with an open mind and innate curiosity.
Today, I live with my partner by the sea in Brighton, England where I serve people from around the world with love, honesty and a mirror for what they cannot see.
Licenses & Certifications
– iPEC Certified Professional Coach (CPC)
– COR.E Performance Dynamics Specialist™
– Energy Leadership Index Master Practitioner (ELI-MP)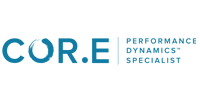 Yes! I Would Like to Apply for Personal Coaching Today!
Helping outwardly successful leaders tame their inner critic to achieve personal and professional growth.